I was feeling incredibly organized when at the start of
November
I arranged for my mother to buy me this watch for Christmas:
I'd seen it in a magazine and loved it. When it arrived I even got to sneakily wear it for a little while as I had to take it to be resized on account of my childlike wrists.
So, all was
absolutely
fine till today when I bumped into this: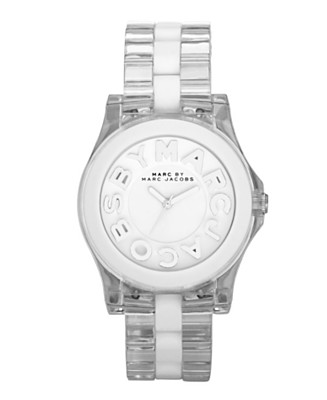 Hubba hubba.
See through plastic is my current love, and just think, it won't wear away like the gold coat will do on my one...ooooh.
This is just silly desire though, I know once I slide that massive lump of gold around my little wrist I'll absolutely adore it again.
xx